 Malled to Death (Act I Draft)
television
Entitled customers, deranged managers, and after hours hide-and-seek are just a few of the antics included in a typical day for a group of minimum wage employees at a dying mall.
Comedy | 0 Reviews | 18 pages | 7 months ago | Draft 1
Summary
Have you ever worked a minimum wage job and depended on those measly checks to make ends meet? Have you ever had a customer so terrible it made you contemplate murder? How about get into trouble with coworkers for filling the water fountain with queso you stole from Pedro's in the food court to celebrate that Quinceanera you never got? Well, if you have, the team members at the All Roads mall feel your pain.
Industry Reviews
Peer Reviews
Recommended for You Follows the lives of 3 college roomates and 1 college football athlete as we watch them juggle football, girls, school and what life throws at them. Welcome to Tidal High, where drama and love is always happing. Follow along with Jacob, Samson, Holly and Ruby as they navigate their way through high school with their teacher Courtney Garcia.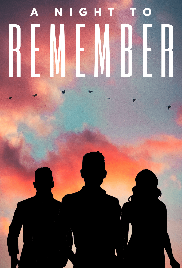 Follow Rosh and his friends during their high school homecoming, as they recount their events to find out when Rosh meets his crush.