 A Fabric Box
short
A box that can create anything you ask for. Two kids with wild imaginations. What could go wrong?
0 Reviews | 7 pages | 2 years ago | Draft 1
Summary
Richard discovers a box that, when given a request, will create anything from thin air. He has to invite his best friend Tom to see this, of course, and Tom's skepticism leads Richard seeking out more and more extreme creations.
Industry Reviews
Peer Reviews
Recommended for You Three crime ridden boys who have just robbed a mall go to a restaurant and plan to run off without paying, the stakes are high as they are all busted for their previous crimes if caught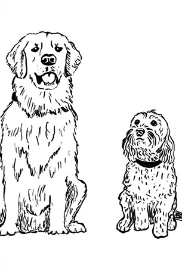 Bear is ever so worried about fireworks. Perhaps with good reason. An unscrupulous journalist sets out to uncover the secret of a fitness guru's eternal youth. It's not the healthiest decision he could have made.