Summary
Jeff, a schizophrenic metal obsessed 20-year-old, auditions for a talent show and chooses singing as his choice of performance. After being rudely rejected by the judges, he loses his sanity and takes drastic measures to show he does have talent.

Contains language and some bloody stylized horror violence.
Industry Reviews
Overall, the story and climax are set up very well and there's not much you need to change with this. But the build-up and focus can be improved in order to make a script that will not only hit hard, but las tin the audience's mind.
All-in-all, the script is fun and shocking in all the right ways. However, I think it needs more of a story. Being a short film certainly makes it harder to inject dynamic meaning into your script, but nonetheless, it still needs meaning like a feature film.
Peer Reviews
Recommended for You Charlie feels anxious about getting together with an old friend he hasn't spoken to in a while a man gets a chance to get a job he just needs to get past the interview.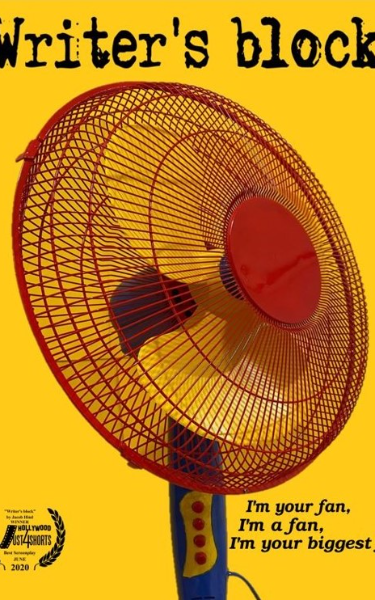 A struggling student with writer's block with an assignment due can't stop arguing with his sarcastic mirror's reflection and his friendly pedestal fan.