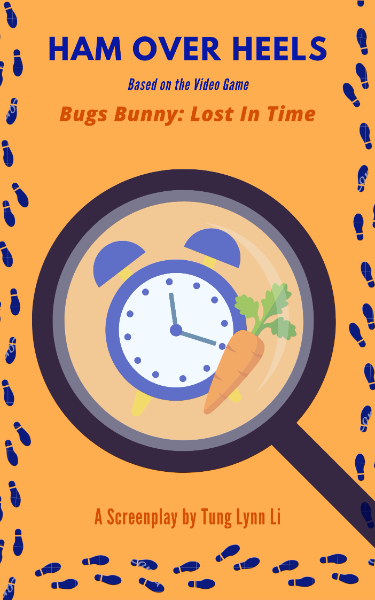 Ham Over Heels
feature
Carrots over Carats any day.
0 Reviews | 106 pages | 5 months ago | Draft 3
Summary
A sequel to "Dog Food", Jeff and Lynn travel through time in the "Bugs Bunny: Lost In Time" universe to get the number of clocks and golden carrots they need to return to the Present; cultivating their magical skills and getting to know each other in the process.
Industry Reviews
Peer Reviews
I was very confused by page 3. See Notes. By page 10 I was forcing myself to read the script. Is it that bad, Not really. I have read worst here on Script Mother. I was board by page 15. You have an animation with live characters. But it like skits that are just one after another. You could add more information on the action lines. You start with someone in a incubator that I think goes into a dream state. But how did Jeff get there?

My overa...
Recommended for You In a plague-ravaged future, scrappy grave diggers battle elite tomb raiders for entrance into a fortified crypt, but once trapped inside, they must face off against a sinister threat from beyond.
In the final chapter of the trilogy, the Rhodium Golems and the 5 Elements must stand together in order to thwart Sorina Manescu's plans to resurrect Project Athena and rule the world with an invisible hand. In the story, Ethan is 12, and Alex is 6. They are brothers in a harsh dangerous world. The movie is a zombie apocalypse movie, and the two brothers stray from home one day, unfortunately right as the apocalypse happens!